PGA of Canada, Teaching Professional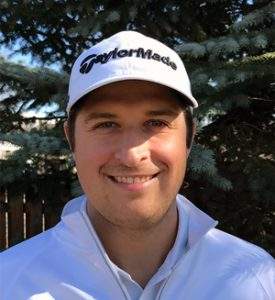 Victor Ciesielski has 20 years of experience in competitive golf on every level; from junior golf to touring professional.
Victor's passion for the game of golf from an early age has inspired him to turn his focus towards the development and growth of the sport.
Whether you're new to golf, or looking to perfect your swing, you've come to the right place. Let's take your game to the next level!
Professional Touring Experience
Canadian National Team member (2007)
3 PGA Tour Canadian Opens (2006, 2007, 2012)
PGA Tour Canada member (2008-2012)
Involved in development programs and fundraising initiatives
Elly4Kids – Nashville Predators, Ryan Ellis' Foundation
Birdies for Kids – PGA Tour Canada
Golf "FORE" Kids Sake on behalf of the Big Brothers Big Sisters organizations of the KW area and Hamilton/Burlington
Private Lessons
| | |
| --- | --- |
| Private 30 minute | $ 55.00 tax incl. |
| Private 1 hour | $ 90.00 tax incl. |
| Private 1 hour (Series of 3) | $250.00 tax incl. |
| Private 1 hour (Series of 5) | $395.00 tax incl. |
Semi-Private Lessons
| | |
| --- | --- |
| Group of Two 1 hour | $140.00 tax incl/$70 per person |
| Group of Two 1 hour (Series of 3) | $340.00 tax incl/$170 per person |
| Group of Three 1 hour | $180.00 tax incl/$60 per person |
| Group of Three 1 hour (Series of 3) | $420.00 tax incl./$140 per person |
| Group of Four 1 hour | $220.00 tax incl/$55 per person |
| Group of Four 1 hour (Series of 3) | $520.00 tax incl/$130perperson |
Junior Lessons
| | |
| --- | --- |
| Private 1 hour | $ 65.00 tax incl. |
| Private 1 hour (Series of 5) | $300.00 tax incl. |
| Private 1 hour (Series of 10) | $550.00 tax incl. |
| Group of Two 1 hour | $100.00 tax incl./$50 per person |
Call Victor Ciesielski directly at 519-221-1885 or [email protected]