USGTF Teaching Professional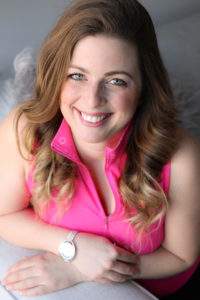 Amy's primary objective with all instruction is to help your golf game progress and most importantly that you have fun learning and growing in the game of golf. Golf should be enjoyable on and off the course. She offers instruction most evenings of the week and can typically accommodate a time that fits best with your schedule.
She specializes in ladies and junior clinics as well as private lessons. Amy believes that her instruction is one of the best investments you can make to your golf game.
No need to pay money for the latest fad in golf instruction, when you stick to the basic fundamentals of golf instruction your game will improve.
Private Lessons
| | |
| --- | --- |
| Private 1 hour | $ 95.00 tax incl. |
| Private 1 hour (Series of 3) | $260.00 tax incl. |
| | |
Semi-Private Lessons
| | |
| --- | --- |
| Group of Two 1 hour (Series of 3) | $350.00 tax incl./$175 per person |
| | |
Junior Lessons
| | |
| --- | --- |
| Private 1 hour | $ 70.00 tax incl. |
| Group of Two 1 hour (Series of 3) | $225.00 tax incl/$112.50 per junior |
| Clinic 1 hour (3 Sessions) | $175.00 per junior tax incl. |
Ladies Clinic
Ladies Short Game Clinic (6 people max)
Contact Amy to book 519-404-9176 or

[email protected]

Monday Aug 8th, 15th and 22nd (From 6PM – 7PM)

Focusing on basic chipping, putting and bunker play.

$150.00 tax incl. (6 people max)
Call Amy Orendi directly at 519-404-9176 or [email protected]