Kyle Deighan
PGA of Canada, Teaching Professional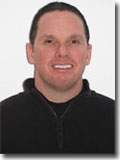 Whether you're trying to work out a few flaws in your swing or you're looking to give your game a complete overhaul, private lessons with Kyle Deighan is a great place to start.  Kyle has been a member of the CPGA for over 20 years and a Class A member since 1995.  Kyle has worked in all aspects of the golf industry and been a teaching professional at the Galt Country Club, Paris Grand Golf Club, Whistle Bear Golf Performance Center and Wedges 'N Woods Golf Academy. Using modern teaching techniques that include video analysis, Kyle's teaching methods will help you find the swing and the mental approach for success on the course.
Connie Deckert
LPGA, CGTF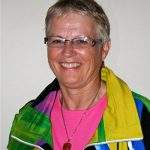 Connie Deckert of Fore U Enterprises is about all things golf. For the past several years, Connie has steadily built her career as a golf pro achieving the highly coveted membership in the LPGA Teaching and Club Professionals. She joins the elite 1,600 women worldwide with only 30 in Canada. In addition to being a designated LPGA Golf Professional, Connie is a Level III golf teacher with the Golf Teachers' Federations in both Canada and the US. Golfers new to the game and those more experienced can benefit from Connie's golf lessons and practical golf tips. Connie has an uncanny ability to watch you in action and then zero in on what you need to focus on to build your skill level – all the while, making it fun.